Find your perfect product
3 easy steps!
What is the required amount of protection between changes?
What is the required amount of protection between changes?
How will the product be worn?
Will the product be worn by a woman or a man?
Is a specialty size required?
Powered by

America's quickest & easiest provider
of incontinence pads and pull-ons.
No more trips to the store.
Never be without the products you need.
Find your perfect pad, pull-on or adult diaper.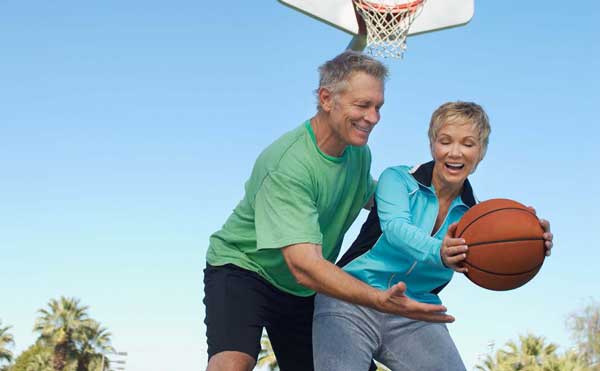 Don't let incontinence stop you from doing what you love.
Caregiver Partnership provides Knowledgeable Product Specialists who can provide answers to your questions about disposable incontinence products Just because you or a loved one may be experiencing different levels of incontinence, this should not stop you from enjoying the things you like. We want you to get out and enjoy a better quality of life through the independence that our protective undergarment products provide.
Our website provides a wealth of information regarding incontinence and it answers questions that need to be asked. For numerous reasons, people may not ask the doctor or caregiver specific questions due to embarrassment or they simply may not know the questions to ask.
We're here to answer your questions.
We have provided an Education Page on our site that will serve to answer many of your questions. If you prefer to speak to a real person, our knowledgeable customer care team is available and they understand your unique needs. Their one and only job are to make sure you get the answers, advice, and service you deserve. If you are unsure about what type of product to buy, or what best suits your needs, they will listen to you and recommend the product that is best for you and your lifestyle.
These products are offered from very light use to maximum and overnight coverage, and each product is clearly defined as to what level coverage it provides. There is a short description and photo of each incontinence product so you get to see it and learn about it in order to make a better decision. The products are also listed in "Recommended" so you can see the items that most customers prefer. We also include the price of each item so you can get an idea of what your order will cost before final checkout.
Offering top name brand products.
All of the popular top name brand bladder leakage control products can be found right here on our site from Attends, Depend, Poise, Prevail, TENA, Tranquility, Seni, and Abena. From pads, liners, male guards, latex gloves, nitrile gloves, to odor control bags, and body cleansers for incontinence care, we have all you need in one convenient location.
We want you to enjoy your independence again. With all the new bladder control products on the market today, you can embrace life on your own terms, and not what incontinence has dictated in the past. Our pull-on briefs are so soft and comfortable and have a quiet, cotton-like feel. They do not rustle under your clothes, and they are not bulky. For men who prefer a secure boxer pull-on brief, we have those on our site. Now you can feel comfortable wearing a style of protective underwear that you prefer instead of settling on something you are uncomfortable with.
Caregiver Partnership is here to help you.
We've made the process informative, quick, and private.
If you are a caregiver or in the beginning stages of incontinence management, our knowledgeable customer service representatives are more than happy to help you with any questions or concerns you may have. If you don't feel comfortable enough to speak to anyone regarding your needs, we have provided a "Welcome to BestFit" page where you can simply answer some questions regarding your incontinence needs, and your customized "BestFit" product is recommended for you. It's just that easy and you can do this in the privacy of your own home. The questions are not intrusive of your privacy and will be of great benefit in finding your best fit.
We have made the process of purchasing bladder leakage and urinary control products online informative, quick, and private. We want you to be comfortable while choosing just the right incontinence control product, and we also want you to save money while doing so. Although it is not necessary to sign up for our Never Run Out Service to shop online with us, it's just one more way that we like to help make your life easier. By signing up, you will receive an additional 5% savings on all future purchases. You can even arrange to have your incontinence care supplies automatically shipped to you to fit your schedule. We will send your confirmation e-mail as a reminder when your supplies are shipped.
Have your incontinence supplies shipped directly to your home or office so you won't have to make those frequent and sometimes embarrassing trips to the store any longer. It's also a good idea to have the supplies on hand so you will never have to worry about running out when you need them the most in case of illness, inclement weather, or other unforeseen reasons. The packaging is discreet and shipping is free for orders over $70! We have over 250 incontinence products on our site that will keep you or your loved one clean and comfortable. When you purchase your incontinence care items by the case or in bulk, you will enjoy even greater savings with us.